This periodical on the transformations in the Polish economy has been present in the Polish publishing market for many years. The particular focus of the Magazine is on the problems pertaining to the energy industry and key industries.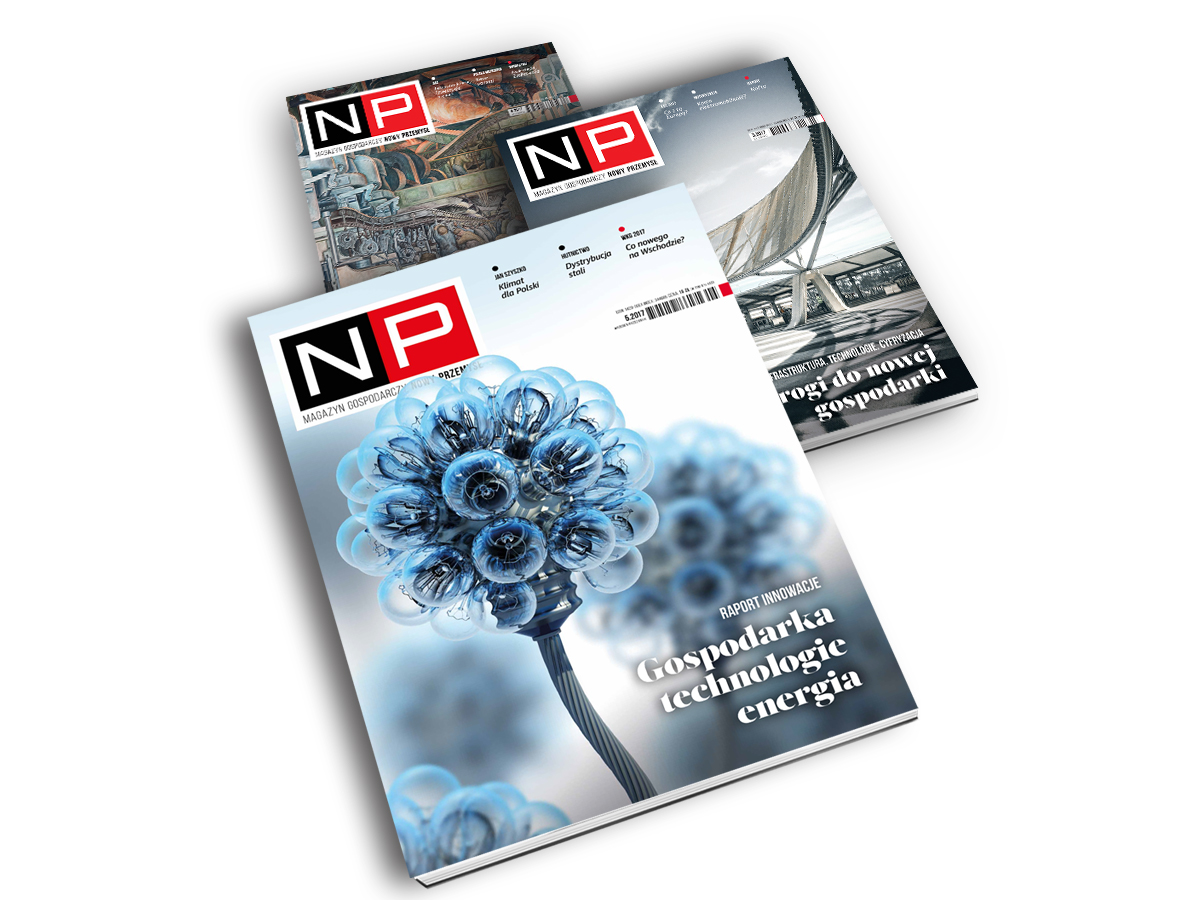 Since its first issue, the Magazine intended for managers of industrial companies has maintained its unique publishing formula on the Polish market, combining economic journalism with the issues of restructuring and modernisation of Polish industry.
In the 'Nowy Przemysł' Magazine, interviews with the most prominent figures of the Polish economy are published right next to specialist materials on management, investment and technologies. Macroeconomic reflection is presented next to competent industry-specific texts.
The subject matter raised in the Magazine is related to the content discussed during the events organised by the publisher – the PTWP SA Group – including the New Industry Congress (KNP), The Forum: We Change Polish Industry (ZPP) and the European Economic Congress (EEC).
Every year, a Report is published under the brand name of the 'Nowy Przemysł' Magazine, in which key phenomena and financial data of a thousand industrial companies/enterprises operating in the Polish market are summarised.
Since the beginning of 2017, the Magazine has been published in a profoundly changed, modern form. Much more attention is now being paid to new technologies and dynamic trends that are changing the face of the economy and industry.